Strategic sourcing trainee - Transit services Purchasing
Strategic sourcing trainee - Transit services Purchasing
---
Début

entre aujourd'hui et mars 2018

Durée

de 4 à 6 mois

Localisation

Hauts-de-Seine

Indemnité

À définir
---
La société Wabtec Corporation a procédé au rachat de Faiveley Transport, le nouvel ensemble est organisé en deux segments d'activités : Transit pour le transport de passagers et Fret pour le transport de marchandises. Le siège du Groupe ainsi que du segment Fret est basé à Pittsburgh aux Etats-Unis. Celui du Segment Transit est basé à Gennevilliers en France.
Faiveley Transport, filiale du Groupe Wabtec, est un acteur mondial de systèmes intégrés d'équipements ferroviaires à haute valeur ajoutée. Avec plus de 5 700 employés dans 24 pays, Faiveley Transport a réalisé un chiffre d'affaires de 1,048 milliard d'euros au cours de l'exercice 2014/2015. Le Groupe fournit les constructeurs, les opérateurs et les organismes de maintenance ferroviaire dans le monde entier avec la gamme de systèmes la plus complète du marché : Energy & Comfort (climatisation, captage de courant et information passagers), Access & Mobility (systèmes d'accès passagers et portes palières), Brakes & Safety (systèmes de freinage et coupleurs) et Services.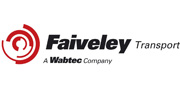 Strategic sourcing trainee
Transit services Purchasing
Missions:
The Procurement Junior Assistant will have 2 roles: performance monitoring supporting the Services Purchasing Director, and, sourcing strategies construction supporting Global Category Buyer.
PERFORMANCE MONITORING:
Collect procurement data worldwide on monthly basis to consolidate it at Transit Services Group level

Develop a reporting tool to:

Automatize Transit Services QCD performance report (per site, per PN, per Supplier, per category)

Provide Dashboard supplier score cards

Right specification to inject reporting tool into the Corporate Purchasing Reporting tool.
SOURCING STRATEGY CONSTRUCTION:
Participate in the tender and benchmark process by collecting technical data, send RFQ packages, analyze and consolidate suppliers offers, commercial and contractual negotiations,

Prepare business cases using Supplier Selection Sheet,

Participate to business award process through the sourcing committee,

Participate to formalize Services business specific methodologies such as catalogue construction and associated negotiation process
For these 2 roles, the Purchasing Junior Assistant will have to work regularly with Services Entities in Europe.
Profil recherché :
Business school with Purchasing speciality AND Mechanical engineer school.
Strong knowledge in Microsoft office tools (especially develop complex macro)

Inspire by Purchasing function

Have excellent interpersonal skills and a taste for negotiation and contracting.

Good presentation skills.

English fluent.
---
,