Creating porosity in NaY zeolites
Creating porosity in NaY zeolites
IFP Energies nouvelles - Lyon | Ref : R064-5
Stage - Chimie
---
Début

entre février et août 2020

Durée

de 5 à 6 mois

Localisation

Rhône

Indemnité

Oui
---
IFP Energies nouvelles est un organisme public de recherche, d'innovation industrielle et de formation intervenant dans les domaines de l'énergie, du transport et de l'environnement. Sa mission est d'apporter aux acteurs publics et à l'industrie des technologies performantes, économiques, propres et durables pour relever les trois grands défis sociétaux du 21e siècle : changement climatique et impacts environnementaux, diversification énergétique et gestion des ressources en eau. Son expertise est internationalement reconnue.
IFP Energies nouvelles poursuit 5 priorités stratégiques, indissociables et complémentaires dans l'accomplissement de sa mission d'intérêt général :
Produire à partir de sources renouvelables des carburants, des intermédiaires chimiques et de l'énergie

Produire de l'énergie en réduisant l'impact sur l'environnement

Développer des transports économes et à faible impact environnemental

Produire à partir de ressources fossiles des carburants et intermédiaires chimiques à faible impact environnemental

Proposer des technologies respectueuses de l'environnement et repousser les limites actuelles des réserves d'hydrocarbures
Son école d'ingénieurs, partie intégrante d'IFP Energies nouvelles, prépare les générations futures à relever ces défis.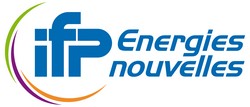 Creating porosity in NaY zeolites
Context
UltraStable Y zeolites are used as acid catalysts in numerous applications, in refining, petrochemistry, biomass conversion, etc. Zeolite Y is prepared in its Na-form NaY and subsequently transformed into an acid catalyst (called USY) by a series of ion-exchange steps and thermal treatments. These steps change the chemical composition of the zeolite and generate defects, which lead to the creation of mesopores within the (microporous) zeolite structure. Further chemical treatments can be applied to adjust composition (i.e. acidity) and porosity of the zeolite. It is, thus, possible to tune the catalytic properties of USY zeolites over a large range.
Description
The objective of the research project is to explore and combine novel methods of dealumination and creation of mésopores, with the aim of generating USY zeolites with original combinations of porosity and acidity. The project will make the student familiar with zeolite chemistry, chemical and thermal treatments as well as with the numerous analytical methods (XRD, porosity measurements, IR spectroscopy, NMR, etc.) used to characterize the zeolites before and after the modification steps.
Profile
Master in Chemistry, Chemical Engineering or Material Science

Chemist or Chemical Engineer with affinity for Heterogeneous Catalysis, Zeolite Science, Physical/Analytical Chemistry
---
,