Homogeneous catalysts for the conversion of biomass-based molecules
Homogeneous catalysts for the conversion of biomass-based molecules
IFP Energies nouvelles - Lyon | Ref : R062-7
Stage - Chimie
---
Début

entre février et juillet 2020

Durée

de 5 à 6 mois

Localisation

Rhône

Indemnité

Oui
---
IFP Energies nouvelles est un organisme public de recherche, d'innovation industrielle et de formation intervenant dans les domaines de l'énergie, du transport et de l'environnement. Sa mission est d'apporter aux acteurs publics et à l'industrie des technologies performantes, économiques, propres et durables pour relever les trois grands défis sociétaux du 21e siècle : changement climatique et impacts environnementaux, diversification énergétique et gestion des ressources en eau. Son expertise est internationalement reconnue.
IFP Energies nouvelles poursuit 5 priorités stratégiques, indissociables et complémentaires dans l'accomplissement de sa mission d'intérêt général :
Produire à partir de sources renouvelables des carburants, des intermédiaires chimiques et de l'énergie

Produire de l'énergie en réduisant l'impact sur l'environnement

Développer des transports économes et à faible impact environnemental

Produire à partir de ressources fossiles des carburants et intermédiaires chimiques à faible impact environnemental

Proposer des technologies respectueuses de l'environnement et repousser les limites actuelles des réserves d'hydrocarbures
Son école d'ingénieurs, partie intégrante d'IFP Energies nouvelles, prépare les générations futures à relever ces défis.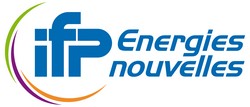 Homogeneous catalysts for the conversion of biomass-based molecules
Context
IFPEN contributes to develop and propose new processes for the conversion of biomass into fuels or base chemicals. The synthesis of targeted chemicals for the chemical industry from biomass-based intermediates entails a lot of challenges that can be tackled using the experience in catalysis, separation and process design at the core of IFPEN activities.
Description
The aim of the project is to use or synthetize a series of homogeneous catalytic systems characterize the resulting compound and test their activity for the transformation of biomass-based molecules in different operating conditions. The analysis of the reaction product and intermediates will be a challenge to be tackled.
During the internship, the student will develop his/her skills in catalyst preparation, characterization and analytical chemistry for complex reaction mixtures (NMR, HPLC, UV-visible spectroscopy…).
Profile
Master 2 in Catalysis / Organic Chemistry
French engineering schools in chemistry or universities
---
,