Lead Management and Customer Data Trainee
Lead Management and Customer Data Trainee
Stage
- Marketing Digital / e-Commerce
---
Début

entre aujourd'hui et avril 2018

Durée

6 mois

Localisation

Yvelines

Indemnité

1300.00
---
Nissan, constructeur automobile d'ampleur internationale, a son siège global basé au Japon, Nissan Motor Company Ltd. Nissan a vendu plus de 5 millions de véhicules dans le monde en 2013.
Nissan Europe SAS, est le siège européen, à travers ses filiales, Nissan conçoit, fabrique et distribue des véhicules Nissan en Europe : 85% des véhicules vendus en Europe sont fabriqués en Europe. Nissan Europe a un environnement de travail international : nous croyons que la diversité est une clé du succès.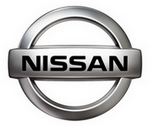 Lead Management and Customer Data Trainee
The Digital Marketing and Data department is responsible for driving the digitalization of our current & future marketing. We aim to develop a data led approach to improve the customer experience by monitoring and embracing new technologies.
Nissan Europe Lead Management team is in charge of driving business performance through assuring a seamless treatment of customer requests that are generated through our customer touch points.
Driving a consistent Lead Management strategy is a key activity to enhance the customer experience, leading to timely and relevant treatment of the requests. We aim to digitally track leads from their generation to their conversion into sales, building and assuring long term relationships.
Main tasks & responsibilities :
Lead Management performance review

Follow up the lead management performance of Europe and all European Business Units.

Reporting & internal communication of the results.

Analysis and recommendations on the Lead Management performance per market.

Support organization of regular meetings with management and European Business Units

New Business Scope Identification and Implementation into broader Lead Management strategy

Support the implementation of new digital features to improve the Lead Management Strategy.

Optimization of current forms and landing pages in coordination with the Digital team and agencies.

Support the creation of New Type of leads (E.g. Financial, Commercial leads).

Optimization of recovery process for the different RBUs.

Support the coming Lead Management projects: Facebook, e-commerce.

Coordination of Automatic Emails deployment with agency, and Nissan IS teams.

Support on the Digital Test Drive (DTD) project and its optimization

Digital & CRM campaigns support (product launch, events, …)

Reporting & internal communication of results

Support on the flows optimization and issues fixing with IS team.

Scope to be extended to other Nissan Europe Lead Management projects.
---
,