Stage Business Developer bilingue anglais (avec possibilité embauche à l'issue du stage) - 6 mois - H/F
Stage Business Developer bilingue anglais (avec possibilité embauche à l'issue du stage) - 6 mois - H/F
AMARIS EQUIPMENT SERVICES | Ref : 298073
Stage - Commerce international
---
Début

entre aujourd'hui et avril 2020

Durée

de 4 à 6 mois

Localisation

Yvelines

Indemnité

850 € brut par mois + commissions sur ventes
---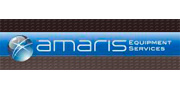 AMARIS EQUIPMENT SERVICES est une société spécialisée dans le négoce international de pièces détachées pour engins miniers/BTP à destination de l'Afrique francophone et arabophone.
AMARIS EQUIPMENT SERVICES is an international trading house exporting construction/mining equipment's spare parts to French and Arab speaking countries in Africa.
Stage Business Developer bilingue anglais - H/F
(avec possibilité embauche à l'issue du stage)
Vos missions
L'entreprise souhaite étudier les possibilités de développement sur 2 marchés : Tanzanie/Ouganda et Ethiopie/Djibouti, et recherche 2 stagiaires à cet effet (un pour chaque marché).
En étroite collaboration avec la Direction, et après une période formation où ils se verront notamment confier la gestion de dossiers de la clientèle existante, les stagiaires, auront pour missions :
De dresser, dans la zone sélectionnée, la liste des sociétés potentiellement intéressées par la gamme des produits Amaris.

De contacter par téléphone / mail les interlocuteurs clés afin de leur présenter l'offre de services de la société, et entrer dans une phase de négociation commerciale pouvant déboucher sur un premier volume d'affaires.
Tout(e) candidat très motivé(e) à l'idée de conduire une étude similaire sur un autre pays Africain peut envoyer sa candidature.
Profil et compétences
Etudiant(e) en fin de cursus universitaire (Ecole de commerce, ou Master Universitaire de spécialité Commerce International).

Bilingue anglais IMPERATIF (la maîtrise de l'amharique serait un atout supplémentaire pour le marché éthiopien).

Profil commercial « terrain », goût du contact

Autonomie, et grande faculté d'adaptation.
Informations complémentaires
Rémunération : 850 € brut par mois + commissions sur ventes + remboursement 50% titres de transport + tickets restaurant

Durée : 6 mois - puis possiblité d'embauche à l'issue du stage si la mission est concluante
Début : 1er trimestre 2020

Lieu : Coignières (78), proche gare SNCF « Coignières » ou « La Verrière »
Merci d'envoyer votre CV et votre lettre de motivation directement via ce site.
-----------------------------------------------------------
Job Description
The company wishes to find out if expanding business is possible in Tanzania/Uganda + Ethiopia/Djibouti and is seeking 2 interns for this purpose (one for each market).
Closely monitored by the director, and after completing a training period during which they will be processing transactions with the existing customer base, the new interns will then be in charge of
Listing the companies potentially interested in Amaris's products line (for each market)

Contacting (phone/mail) the "decisions makers" in order to introduce the company and its products and get into a negotiation process that could possibly end up in first sales.
Any student strongly motivated in conducting a similar survey for another African country can summit his resume and a cover letter outlining his motivations.
Profile and skills
Business school or M2 in International sales.

Fluent English (knowledge of Amharique would be a major asset to study the Ethiopian market).

Excellent communication and relational skills and real motivation in negotiation/sales.
Other information
850 € gross monthly + commissions on sales + 50% refund on rail transportation + "tickets restaurant"

6 months internship starting first Quarter 2020

Location: Coignières (78), close to rail station « Coignières » or « La Verrière »
Please send your resume and letter of motivation through iQuesta website.
---
,